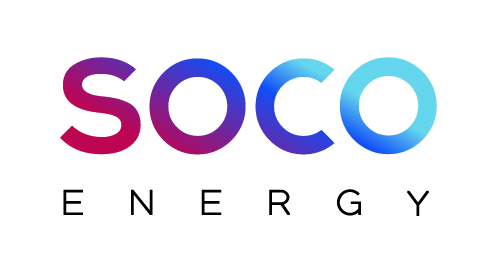 PRESS RELEASE
by Amit Abraham | June 29, 2023
Johannesburg – Renewable energy company Solar 365 today announced a name change to SOCO ENERGY, as part of a strategic brand refresh to mark its continued commitment to bring South Africans reliable, high-quality, full-service clean energy.
Founded in 2016, SOCO ENERGY, then known as Solar365, has seen the need for alternative energy solutions rise year-on-year as citizens increasingly face the reality of rolling blackouts with no end in sight. And as the solar and battery industry become more saturated and complex, consumers face the added burden of needing to weigh up cost and value benefits from a wide range of options.
"It's no wonder that many struggle to decide on a provider who will deliver what they need and help them future-proof their homes and businesses," says Amit Abraham, CEO at SOCO ENERGY.
"With over 65 years of combined engineering and project management experience, as well as over 500 projects under our belt, we're proud to already be a trusted brand in this sector. Our new name and look represents our evolution and expansion into a multifaceted energy solutions provider dedicated to meeting the energy needs of individuals, businesses, and communities throughout South Africa."
Abraham adds that even though the company is evolving in line with the rapidly-changing renewable energy landscape, it remains a customer-focused business that values long-lasting client relationships.
He explains, "Our drive to delight our customers and stay on top of global innovation in the field stems from SOCO's values of commitment, consistency and curiosity. That's why, in an industry that can often feel overwhelming and transactional for consumers, we make a point of prioritising quality, reliability, and exceptional after-sales care."
SOCO ENERGY offers full EPC services including engineering design from concept to completion for Battery Energy Storage Systems (BESS), Commercial Grid-tied Solar PV and Hybrid Solar, for both residential and commercial clients.
To complement its brand refresh, SOCO has launched a new website along with an instant quoting tool that allows residential customers to get a cost estimate in just minutes. All customers need do is input their typical monthly energy use as stated on their electricity bill for detailed quote on a fully installed system.
Visit soco.energy for more on SOCO ENERGY's solutions.
ENDS
For media inquiries or further information, please contact: Amit Abraham CEO, SOCO ENERGY amit@soco.energy
About SOCO ENERGY SOCO ENERGY, formerly known as Solar365, is a leading renewable energy solutions provider committed to driving the transition to clean and sustainable energy sources in South Africa. With a comprehensive portfolio of innovative products and services, we empower individuals, businesses, and communities throughout the nation to embrace renewable energy and contribute to a greener future. Our commitment to Commitment, Consistency, and Curiosity sets us apart, ensuring that our customers receive reliable, high-quality, and forward-thinking energy solutions. Learn more about us at https://soco.energy