POWER YOUR HOME LIFE WITH SOCO ENERGY
Take control of your household energy expenses and provide reliable energy for your everyday needs.
Residential Solar Solutions
Overview
Benefits to your home
Battery backup solutions are crucial for uninterrupted power supply in solar systems. We offer reliable and effective solutions tailored to your specific needs and powered by the best lithium-ion battery products in the market.
We consider factors like energy use patterns and peak demand times to optimise the system. We prioritise safety and reliability and offer ongoing support and maintenance services.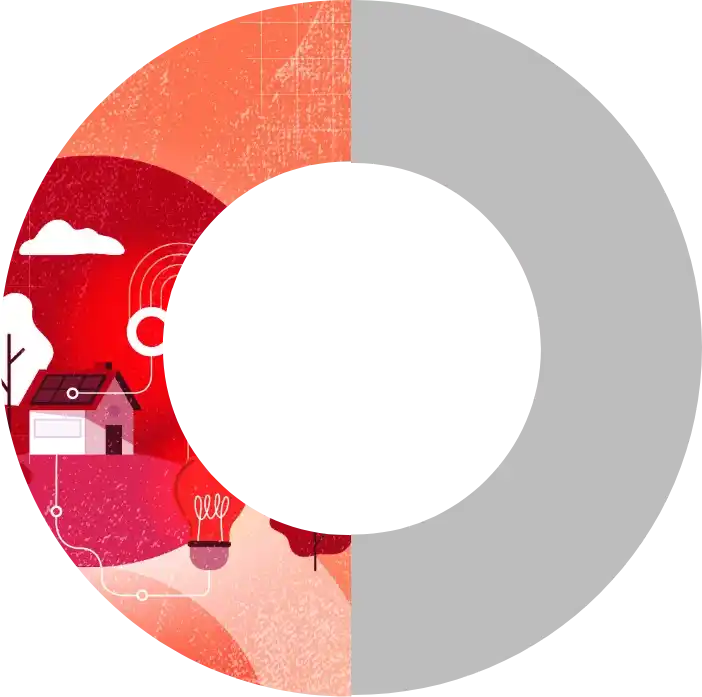 How does it work?
Regain control of your energy use in five simple steps.
Smart Quote
Complete our short quote form and receive your smart quote in seconds.
Site Visit
An expert technician performs an in-person inspection of your home to understand your energy use and determine the best location for the solar panels and/or battery backup. This ensures that the system meets your needs and that there are no obstacles that could impact its performance.
Design
We design the system based on the assessment and your requirements. This stage involves creating a detailed plan that includes the equipment layout, wiring, and other technical specifications needed to install the system.
Installation
Your green power system is installed. This includes mounting the solar panels, wiring them to the battery backup and inverter, and connecting the system to your home's electrical system.
Empowerment
Congratulations! You have saved on average around R2500 to R3500 on your monthly energy bill.
Why go SOCO?
Why SOCO's customers love working with us.
It's been wonderful having a seamless system in place during loadshedding. We don't even notice the electricity is off! The system can be expanded easily which is a bonus and the app enables us to be in control and manage our power remotely.
Nadeya M